"We make a living by what we get, but we make a life by what we give." – Winston Churchill
My "night job" for some 15 years now is to help make a difference in one of the most challenging regions of the planet, including the nations of Liberia and Sierra Leone, West Africa.
Illiteracy fueled the hatred, fear, and bloodthirsty revenge that marked Liberia's coup d'etat in 1979-80, its 14 years of genocidal civil war between 1989 – 2003 and the 11 years of similarly savage conflict in neighboring Sierra Leone (1991 – 2002). This is a region notorious for child soldiers, kids as young as 7 or 8 years old reduced to mindless killing machines as graphically portrayed in the motion picture Beasts of No Nation (2015).
As the region struggled to recover from these insane slaughters, Ebola hit and ran largely out of control, for most of 2014 and into 2015, with more than 22,400 cases and more than 8,900 deaths to the disease. Among other devastating effects, the disease forced the indefinite closure of Liberia's schools, nationwide, for the better part of a year.
This wasn't just an "African problem." The Ebola disaster spilled out into the West in late 2014, with two persons dying of the disease in the U.S., accompanied by media hysteria and growing public panic.
Illiteracy is the most destructive human rights violation as it makes violations of the remainder of the 30 articles of the United Nations Universal Declaration of Human Rights (UDHR) possible.
These humanitarian disasters must be a wake-up call to all but those terminally deaf and blind to the world's sufferings. Effective action is not a luxury here. It is required.
Along with many courageous and inspired West African youth leaders, I created the African Human Rights Leadership Campaign for Youth for Human Rights International (YHRI)  in 2006, since that time activating thousands of youth of the region as human rights educators, teaching by example and deed.
Now focusing wholly on Article 26 of the UDHR, we have partnered since 2016 with Applied Scholastics International (APS), an organization uniquely qualified to offer the solution to illiteracy through the proven effective learning methods of American author and innovator L. Ron Hubbard, widely known as "Study Technology " or "Study Tech." We dub our initiative the African Literacy Project.
Our 2019 delivery included teacher and student training programs in Kakata and Tubmanburg, key Liberian cities, as well as our third year running with the ongoing third summers with African Methodist Episcopal (AME) University's Vacation Bridge program in Monrovia. In August, we were also able to expand our reach to Freetown, Sierra Leone. Pictures below.
The best is yet to come. Our ultimate aim – in partnership with a coalition of our major government and private supporters – is to help make the human right to education a fact in West Africa. Starting with Liberia and Sierra Leone, we can and will make this significant long-range contribution through the establishment of national and regional literacy education teacher training centers.
To those of you who have contributed over the years, thank you. To those who will continue to provide the vital financial fuel, your help will also assure a future worth creating in one of the most challenged regions of our world.
Donations are currently through this GoFundMe link: African Literacy Project. Again, thanks. No amount too large, or too modest!
Tim Bowles
January 16, 2020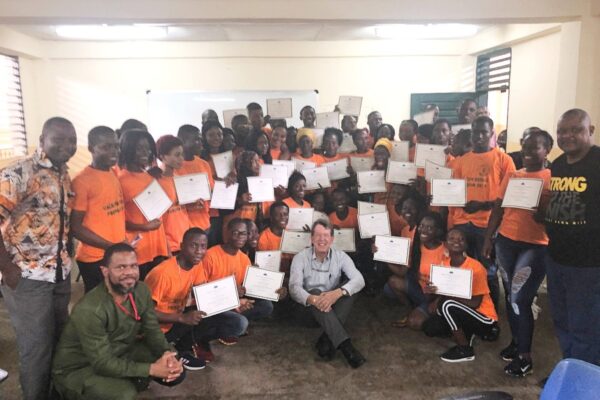 African Literacy Project Vacation Bridge graduation AME University, Monrovia Liberia, July, 2019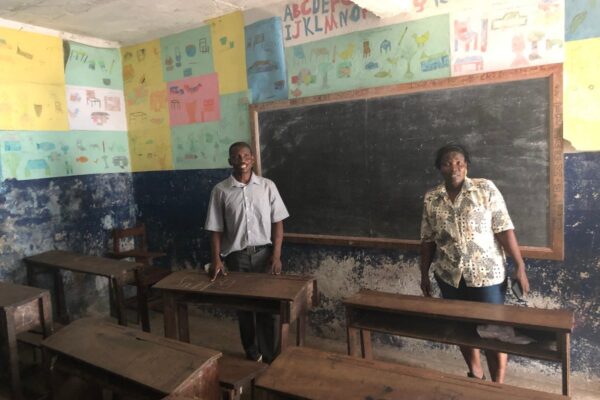 Classroom New Kru Town, Liberia, February, 2019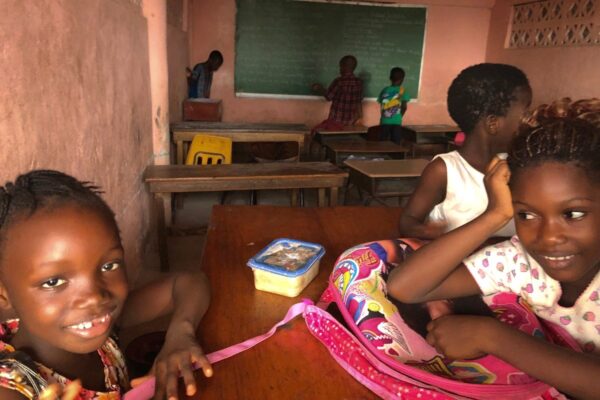 Students in Classroom Freetown, Sierra Leone, August, 2019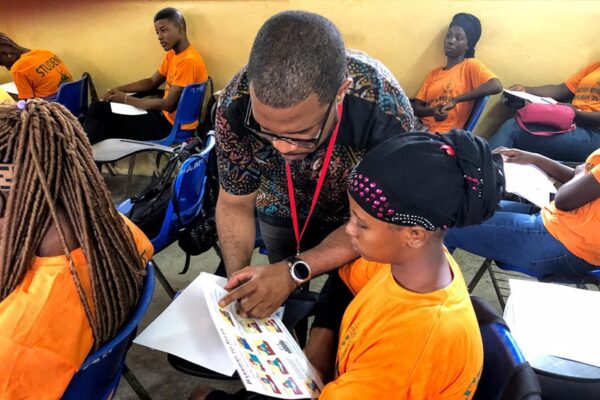 Jay Yarsiah and Vacation Bridge students AME University, Monrovia Liberia July, 2019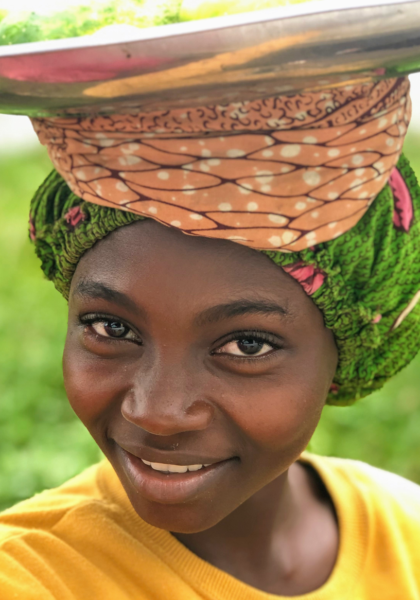 Girl Ganta, Liberia, 2018